Trevor von Eeden's graphic novel,
The Original Johnson
, renders the great boxing champion and original "nigga you love to hate," Jack Johnson in vivid illustrated detail. Johnson, the prototype for the modern black athlete, was a figure who was so far ahead of his time that we're just now starting to catch up. Jack Johnson was a pugilistic superstar who kicked white men's asses, openly dated white women, drove elaborate cars, was clean as the board of health, and talked "cash shit" while doing of all this. He was such a threat to the rule of white supremacy that Congress banned the screening of his fight films. Johnson's rebellious "don't give a fuck" demeanor stands out as especially brazen during a time period when the lynching of black people was at an all time high. Talk about a rebel without a pause. The opening line of van Eeden's graphic novel says it best, "The First psychologically Free blackman in AmericanHistory."
Jack Johnson has been the subject of the stage play and film
The Great White Hope
, both starring James Earl Jones, as well as the classic Miles Davis album
A Tribute to Jack Johnson
. Johnson was also the inspiration for the Ken Burns documentary
Unforgivable Blackness
. Von Eeden's graphic novel adds to this most important of legacies with
The Original Johnson
.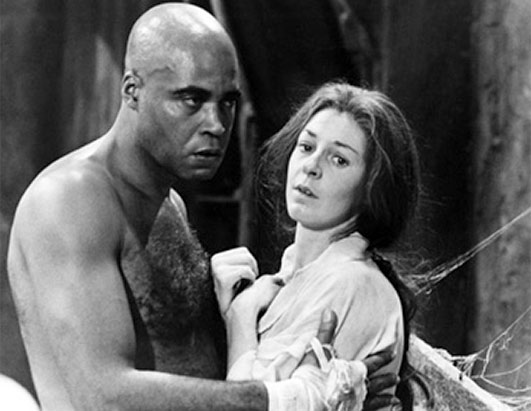 Jack Johnson was
real
long before fools were talking about keeping it real. He was his own man at a time when being your own black man was a crime of the highest order. His defiant spirit and larger-than-life swag lives with us to this day.